Data Top Up Packs
Now Available!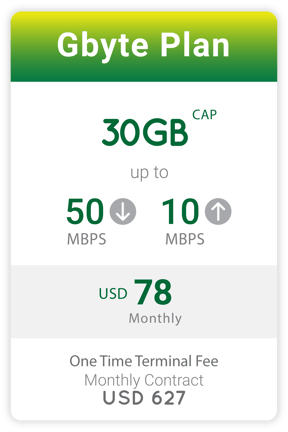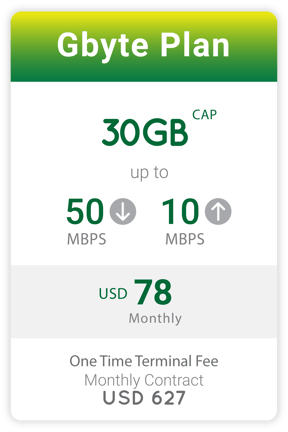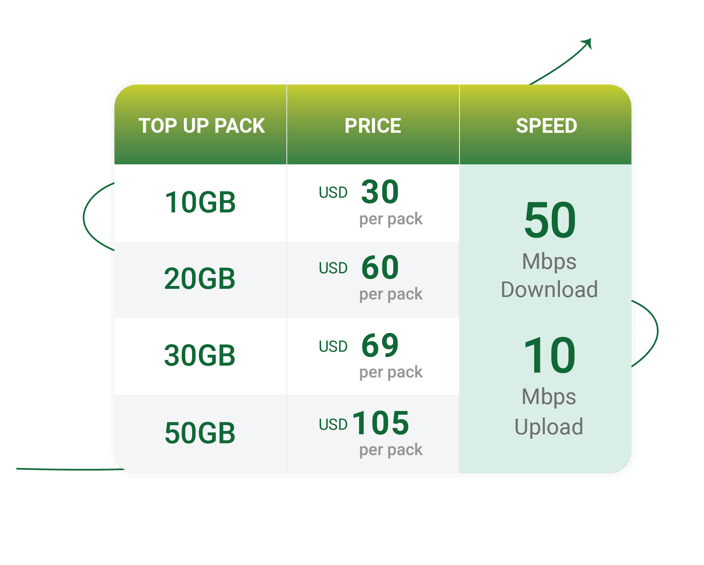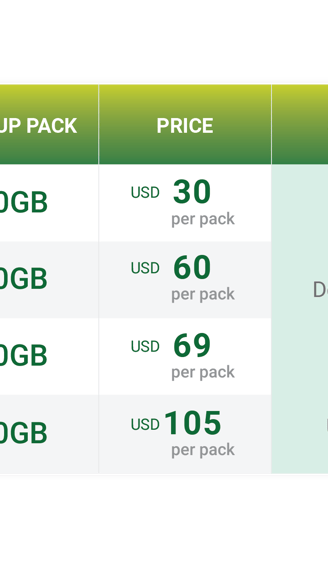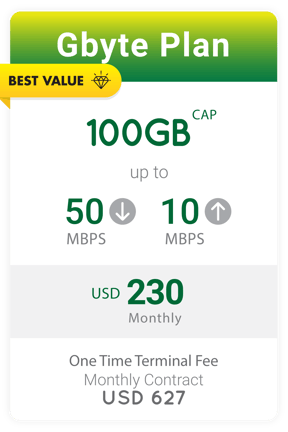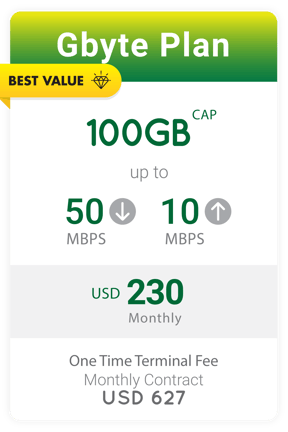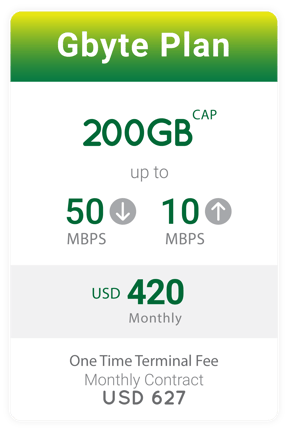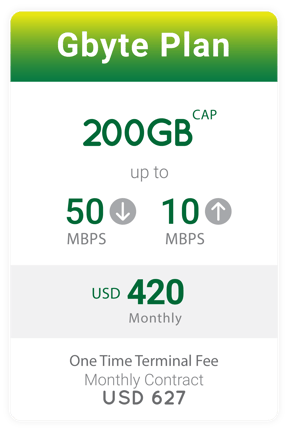 Terms and Conditions apply
Subject to one-time charges for terminal kit and installation.

Subject to applicable shipping and/or delivery fees to specific areas.

Excess usage charges of USD 3 per gigabyte will apply once data allocation is fully consumed if a top-up pack is not purchased.

Published rates are paid upfront for capped plans. Unused data will be forfeited at the end of the month.

The terminal fee includes a 1.2m antenna, a 2010 modem, and a 2W transceiver.

Top-up Data Packs are valid and will be active for 30 days of usage upon the day of activation (regardless of the reset date of the base capped plan).

Unused/unfinished top-up packs will be forfeited in the event of an upgrade from capped Gigstarter plans to an unlimited Gigstarter plan.

All published rates are VAT/GST inclusive. Rates may change with prior notice due to changes in the exchange rates.